Hunt for hifi VI: The final showdown – before the bell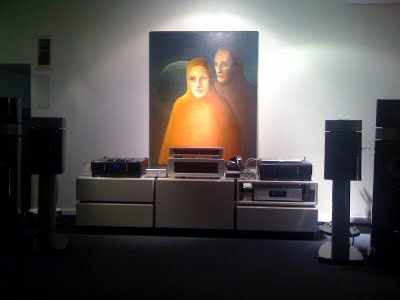 Later today I will sit down and compare the
Focal Diablo Utopia
with the
MBL 121
speakers side by side. I won't purchase the winner today, and if I didn't have such a rich history of financial recklessness I'd say I may never buy them. But having bought into
my own justification pitch
, I realize I might pull the trigger eventually. Age has at least taught me to take a few deep breaths before I take the plunge. This will probably be the final comparison between the two, as I doubt there are more insights to be had with additional listening beyond this point. It's decision time.
I'm both excited and worried about the outcome, however.
I'm excited because according to my
google-fu
there is no documentation of any comparison between these two, which is somewhat surprising considering that these are two of the finest standmounted speakers on the planet. Surely this shoot-out should have happened by now? I'm also excited because they both have very unique and distinguishing treble elements; Focal has their beryllium tweeter, now larger and with greater spectral range than ever, and MBL have their proprietary Radialstrahler thingamajig. I'm also excited because while their trebles might steal the show, they have both proven to have extremely tight and well controlled bass (
see my notes on playing Autechre's "Surripere" in part IV of this series
). A clear winner in that category had made the race uneven and thus removed any reason for excitement.
My worries, on the other hand, are more about the long-term relationship with the speaker I end up choosing. If I go with Focal, will I miss the stereo precision and eerie stage depth of the MBL's? After all, I listen to
Steve Roach
more than any other artist and his
Immersion : One
lived up to its name more over ze Germans than with the Diablo's. But then on the other hand, Focal has a very slight but not insignificant advantage in terms of resolution and they give the sounds a little extra meat on the sonic bones (both speakers totally outclass my current ones in this regard, though). But is that fleshy Focal sound
true
? And what about the overwhelmingly impressive 3D scenery from the MBL's – is it a gimmicky effect that is superfluous when applied to my main diet of electronic music? I guess what I'm really afraid of is to not have a clear winner, to desire the best of both worlds. If I buy speakers in this price range I shouldn't have to long for greener pastures.
I'm bracing myself for what may well be a rather depressing part VII of this series.
Labels: hifi, in english, music